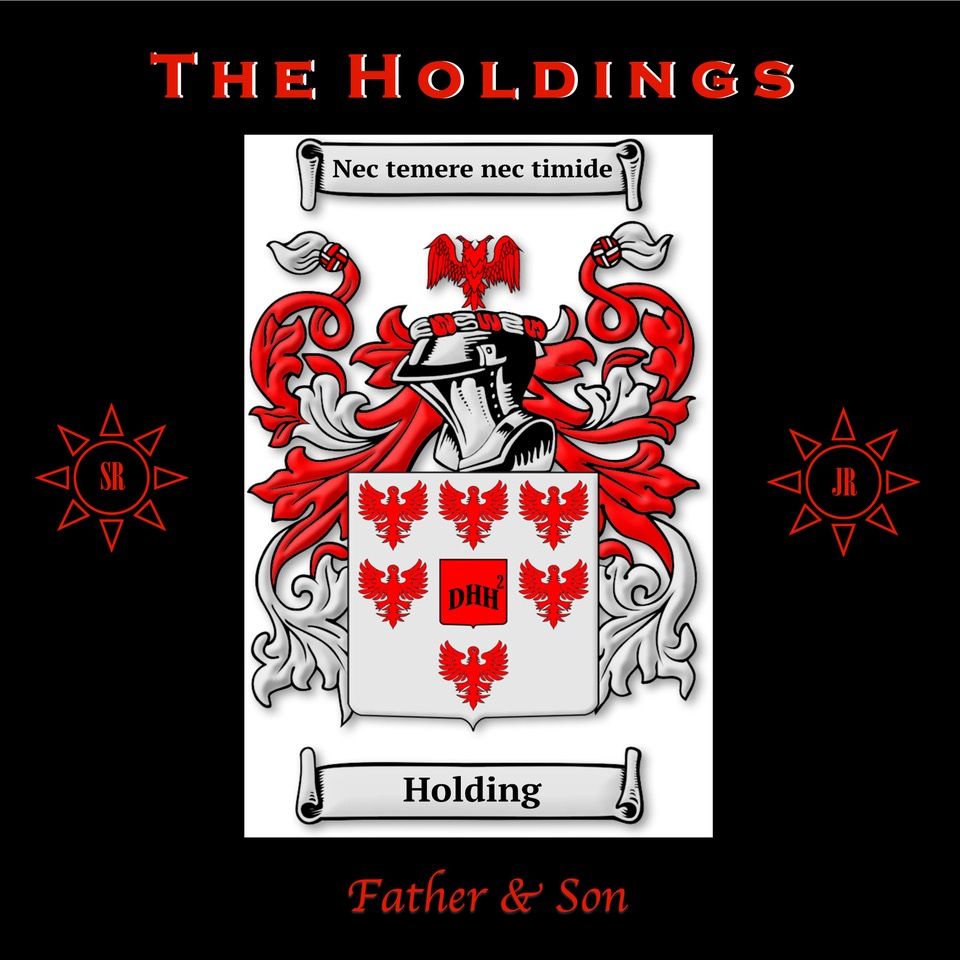 The Holdings is a musical family project between David Haynes Holding Sr & Jr.
Haynes Holding (Sr) was spawned from the music scene of Athens, GA during the legendary times of REM and the B52's, playing bass and guitar in a few different projects throughout the late 70's and early 80's. Several years after college life was over he started his own band Dorothy's Dream where they released 2 full length albums.
The apple doesn't fall far from the tree as David Holding (Jr) grew up in Atlanta, GA wanting to be a musician as well. He started a band called The Last Relapse in early 2006 at 16 years old where he was the lead vocalist/rhythm guitarist. After a 6 year run, a full length album "Machine", and a couple hundred shows throughout the southeast U.S the band decided to go on indefinite hiatus.
In 2020 the true passions of both Jr and Sr came back to life as they both started working on music again separately at first and then deciding to start collaborating on songs together as well for the first time.
Haynes Holding has been a music factory since then releasing 5 solo full length albums touching on a variety of music styles and genres as well as 2 full length albums under the name Soci3ty.
All the while David Holding has been writing and recording with a couple former members of The Last Relapse on a new project yet to be announced.
In between these projects a collaboration between Sr & Jr "The Holdings" was born. 
Their first EP entitled "Father and Son" is set to be released July 4, 2022 on all the major streaming platforms.